Richard Leon: A Judge at a Fork in the Road
Saturday, January 03, 2009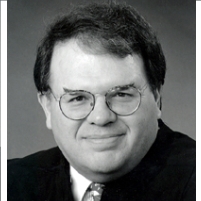 Judge Richard J. Leon
Richard J. Leon is a George Bush-appointed federal judge who is increasingly finding himself at the heart of cases relating to the extent of executive power. Leon has a long association with the Republican Party. In 1987-1988 he served as deputy chief counsel for the Republicans during the House of Representatives investigation of the Iran-Contra Affair. In 1992-1993, when the House investigated accusations that Ronald Reagan's campaign team had secretly negotiated with Iranian government representatives prior to the 1980 election, Leon was the Republican side's chief counsel.
On September 10, 2001, President Bush nominated Leon to the U.S. District Court of the District of Columbia. After being confirmed by the Senate, he took his seat in February 2002. On January 19, 2005, Leon ruled that prisoners being held in Guantánamo had no right to challenge their detention. This decision was reversed by the Supreme Court in the case of Boumediene et al v. Bush on June 12, 2008. The case reverted to Leon, who, this time, ruled against the Bush administration and ordered the immediate release of five of six defendants. But Leon made it clear that his decision was based on insufficient evidence rather than the principle of the right to a civilian trial, and on December 30 he sided with the Bush administration and ruled that two Guantánamo prisoners, Hisham Sliti of Tunisia and Moath Hamza Ahmed al Alwi of Yemen, could continue to be held as "enemy combatants" at Guantánamo.
As the U.S. district judge for Washington, D.C., Leon will continue to be presented with cases relating to the limitations of executive power. The judge may be judged himself on whether the powers he supported when Ronald Reagan and George W. Bush were in the White House also apply to President Barack Obama.