Women over 50 most Common Victims of Online Romance Scams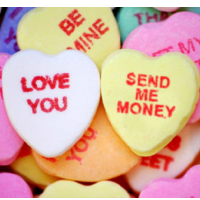 Online scammers know their target audience. And when they're making a pitch based on romance, women older than 50 are their most frequent victims, according to statistics from the Federal Bureau of Investigation (FBI).
A report from the FBI's Internet Crime Complaint Center (IC3) shows that women in that age group lose the most money in scams based on online romance.
A common scenario is that a caring-sounding man strikes up a friendship with a woman on an online dating site and very quickly wants to take the relationship off the site and to communicate by email or instant messaging.
"Criminals search dating websites, chat rooms, and social media websites for personally identifiable information, and use well-rehearsed scripts to attract potential victims," the report said. "Victims of these scams believe they are in a relationship with someone who is honest and trustworthy without meeting them in person."
The scammer often poses as an American who lives overseas or is serving in the military, often with no family, according to the website Romance Scams. When he senses the time is right, he makes his pitch: He needs to cash a check and the bank won't do it; he needs cash to check out of a hotel or to get through immigration at a distant airport. The mark sends money, often via Western Union, to the scammer.
In 2014, 2,163 women 50 and over reported losing about $51 million to online romance crooks, an average of more than $23,500 each.
IC3 offered three guidelines to watch out for:
--Be cautious of individuals who claim the romance was destiny or fate, and you are meant to be together.
--Be cautious if an individual tells you they are in love with you and they cannot live without you, but they need you to send them money so they can visit you. If you do not send them money or help them, they will claim you do not love them.
--Fraudsters typically claim to be originally from the United States (or your local region), but are currently overseas, or going overseas, for business or family matters.
-Steve Straehley
To Learn More:
FBI Study Says Seeking Love Online Often Leads to Heartache — and Fraud (by M. Alex Johnson, NBC News)
2014 Internet Crime Report (Internet Crime Complaint Center) (pdf)