Washington State Supreme Court Rules Public Funding of Private Schools Unconstitutional
Monday, September 07, 2015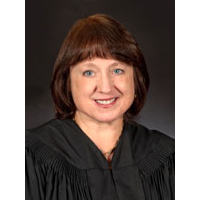 Washington State Supreme Court Justice Barbara Madsen
The Washington State Supreme Court has ruled that sending tax dollars to privately run charter schools violates that state's constitution.
A 2012 initiative, backed by Bill Gates, Walmart heiress Alice Walton and a few other wealthy individuals, allowed for the formation of charter schools to be funded as though they were public schools. But the 6-3 court ruling (pdf), released late Friday, noted that they're not considered "common schools," since their ruling boards are appointed, not elected. Therefore, "money that is dedicated to common schools is unconstitutionally diverted to charter schools," Washington Chief Justice Barbara Madsen wrote.
"The Supreme Court has affirmed what we've said all along—charter schools steal money from our existing classrooms, and voters have no say in how these charter schools spend taxpayer funding," Kim Mead, president of the Washington Education Association, said according to the Seattle Times. The Washington Education Association, along with the League of Women Voters, El Centro de la Raza and the Washington Association of School Administrators, brought the suit.
There are nine charter schools operating in the state and the timing of the ruling—after school has begun for the year—means there will be some scrambling to determine what this means to students. In any event, charters won't be getting more money that is supposed to go to public schools.
In a partial dissent, Justice Mary E. Fairhurst wrote that the charter schools could be separately funded by the state legislature, if it wanted to do so.
-Steve Straehley
To Learn More:
State Supreme Court: Charter Schools Are Unconstitutional (by John Higgins, Seattle Times)
Late Friday Surprise: Supreme Court Says Charter Schools Initiative Is Unconstitutional (by Joel Connelly, Seattle Post-Intelligencer)
Charter Schools Ruled Unconstitutional in WA (by June Williams, Courthouse News Service)
League of Women Voters, et. al vs. State of Washington, et. al (pdf)