Was DeKalb County, Georgia the most Corrupt County in the U.S.?
Saturday, August 15, 2015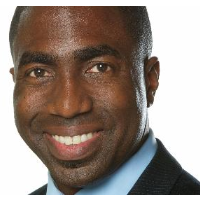 Interim DeKalb CEO Lee May Credit: DeKalb County
Georgia's DeKalb County, near Atlanta, is struggling with its reputation after a top official was convicted of corruption and a special investigation found numerous misappropriations of taxpayer money.
County CEO Burrell Ellis stepped down in 2013 and recently went to prison for 18 months on corruption charges. His replacement, interim CEO Lee May, hired two independent investigators to audit the county government.
The investigators, Richard L. Hyde and Michael J. Bowers, concluded DeKalb's government was "rotten to the core."
"What we found is stunning," they wrote earlier this month in a letter (pdf) to May. A major concern they identified was the abuse of county purchasing cards, or P-cards. The expenses ranged "from petty to the absurd." Some of the abuse was characterized as "astounding."
Purchases included a cruise to the Bahamas, flower arrangements, a Christmas tree and a dry cleaning bill for a judge, according to Courthouse News Service. Taxpayer funds also were spent on liquor, catered meals, candy, popcorn and peanut butter pretzels for elected officials, department heads and staff. Staffers take county cars home and sometimes wreck them.
In some cases, the investigators were denied records by department heads who "flatly ignored requests" for documentation regarding P-cards.
The investigators won't release their full report until October 6.
The county's graft isn't reserved to expenditures. It's the defendant in a class-action suit claiming it collected fines and penalties to which it was not entitled in Recorder's Court. That practice started after Ellis started as CEO in 2009.
-Noel Brinkerhoff
To Learn More:
Georgia County Called 'Rotten to The Core' (by Aimee Sachs, Courthouse News Service)
Investigator: Corruption in DeKalb County 'Stunning' (by Dave Williams, Atlanta Business Chronicle)
Investigative Update (DeKalb County Special Investigators)
DeKalb County, Georgia Accused of Raising Money by Prosecuting Violations Outside its Jurisdiction (by Noel Brinkerhoff and Steve Straehley, AllGov)