Tens of Thousands of Federal Employees in 13 Cities to Receive Pay Raises Next Year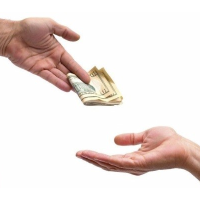 (photo: Getty Images, iStockPhoto)
Federal workers in more than a dozen cities will have something to look forward to next year: a raise.
Tens of thousands of federal employees will get a pay increase in January 2016, following a decision by the Obama administration to help those working in 13 urban centers. "The decision comes after years of deliberation, including tentative approval in May 2013. The cities will now receive unique locality-based pay adjustments, rather than being lumped in with the 'rest of United States' grouping," according to Government Executive.
The pay for federal jobs in the affected cities is lagging that of jobs in local governments and the private sector. "The administration is committed to ensuring the federal government remains competitive in attracting and retaining the nation's best and brightest individuals for public service," an Office of Management and Budget official told Government Executive.
The cities are:
Albany, New York
Albuquerque, New Mexico
Austin and Laredo, Texas
Charlotte, North Carolina
Colorado Springs, Colorado
Davenport, Iowa
Harrisburg, Pennsylvania
Kansas City and St. Louis, Missouri
Las Vegas, Nevada
Palm Bay, Florida
Tucson, Arizona
-Noel Brinkerhoff, Steve Straehley
To Learn More:
Tens of Thousands of Feds to Receive Significant Pay Raise Next Year (by Eric Katz, Government Executive)