Tax-Cut Bill Fine Print Adds $55 Billion in Industry Subsidies
Friday, December 17, 2010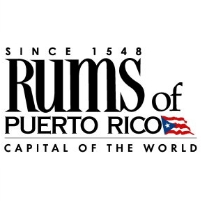 Special interests ranging from NASCAR track owners to rum distilleries in Puerto Rico will benefit from the $858 billion tax bill that passed in the U.S. Senate 81-19 and in the House of Representatives 277-148. About $55 billion in tax breaks and other goodies were slipped into the legislation that has garnered attention mostly for its extension of the Bush tax cuts that were set to expire at the end of this year.
As a result of the legislation becoming law:
·
The energy and agricultural industries will continue to receive an ethanol tax credit worth $6 billion next year.
·
Another $6 billion will go towards a research and development tax credit for technology companies like Microsoft and Boeing.
·
Rum-makers in Puerto Rico and the U.S. Virgin Islands will receive another two-year extension of excise tax credits for their products, valued at $235 million.
·
$40 million in tax help will be dedicated to owners of NASCAR tracks and other motor-sports facilities that want to fund capital projects.
·
TV and film producers will be able to write off up to $20 million in expenses if their work is done inside the United States.
-Noel Brinkerhoff
Washington Post)