Spending on Music Streaming Passes CD Sales for First Time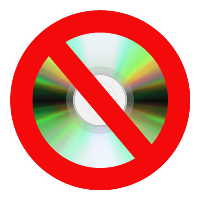 (graphic: Steve Straehley, AllGov)
The music CD is apparently going the way of the 8-track and cassette. For the first time, streaming music services such as Pandora and Spotify had higher revenues than CD sales.
According to a report (pdf) from the Recording Industry Association of America (RIAA), CD revenues fell 12% to $1.85 billion in 2014. Meanwhile, streaming services accounted for $1.87 billion in revenue, up 29% from the year before. Digital downloads from services such as iTunes were the biggest money-maker at $2.6 billion, but even that figure was down 8.5% from 2013.
Auto manufacturers are beginning to realize this trend. Some new cars don't even come with CD players, but are equipped to play streaming services.
What about vinyl albums, the biggest dinosaur of all? Apparently they're enjoying a renaissance, with their sales up 50% last year to $321 million.
-Steve Straehley
To Learn More:
Sales of Streaming Music Top CDs in Flat Year for Industry (by Ben Sisario, New York Times)
News and Notes on 2014 RIAA Music Industry Shipment and Revenue Statistics (by Joshua P. Friedlander, RIAA) (pdf)
Streaming Just Made More Money Than CDs For The First Time Ever (by Jessica Goldstein, ThinkProgress)