SEC Illegally Bought $1 Million Worth of Useless Apple Computer Equipment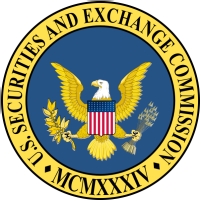 In addition to bungling its job looking for billion-dollar Wall Street fraudsters, such as Bernard Madoff, or allowing employees to surf for porn, the
Securities and Exchange Commission
(SEC) itself broke the law by buying faulty computers.
An audit by the SEC's inspector general found the commission violated procurement law in the summer of 2008 by spending $1 million on Apple computers without first testing them. The equipment "immediately failed" to work, according to the IG's report, which was released as the result of a Freedom of Information Act request by Reuters.
The SEC violated federal regulations by awarding the contract without competitive bidding and by informing Apple how much it had to spend on the contract.
Apple then used that information to tailor its offer precisely to the budgeted amount—but it also omitted "essential equipment that the SEC was subsequently forced to purchase" at additional cost, the report said.
-Noel Brinkerhoff