Pentagon Spent $900 Million for Obsolete Fighter Vehicle Spare Parts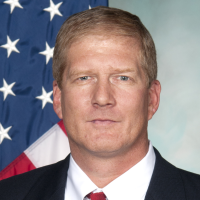 Col. Robert Schumitz, project manager Styrker Brigade Combat Team 2007-2011
The Stryker, an eight-wheeled, 20-ton armored fighting vehicle used by the U.S. military in both the Iraq and Afghanistan wars, has become an example of how much damage bad accounting and poor warehousing can cost U.S. taxpayers.
While military planners focused on the conflicts overseas, someone failed to notice that the Army wasted $900 million on Stryker replacement parts that became outdated and, thus, unusable.
The Pentagon's inspector general discovered that at least $57 million in obsolete infrared equipment was bought by the Army, but never installed in Strykers. No one in the Army noticed this snafu until the IG's office pointed it out during the audit.
Another blunder: The Army spent more than half a million dollars to buy 9,179 small replacement gears called pinions to temporarily rectify a Stryker suspension problem that surfaced between 2007 and 2009. The Army fixed the problem in 2010, but kept buying pinions. As a result, only 15 of the pinions were ever used.
"This is very concerning," Representative Adam Smith (D-Washington), the ranking Democrat on the House Armed Services Committee, told the Tacoma News Tribune.
"The Army claims to have taken steps to start addressing the mismanagement highlighted in the IG report," Smith added, "but Congress will need to do aggressive oversight to make sure this same problem doesn't happen again."
The contract for the Stryker was awarded to General Dynamics without competitive bidding and included reimbursement for fees for maintaining the vehicles, a provision that gave the company little incentive to control costs.
-Noel Brinkerhoff
To Learn More:
Outdated Stryker Parts Piled Up in Auburn Warehouse (by Adam Ashton, Tacoma News Tribune)
Congress Insists on Increasing Funding of General Dynamics Tank Despite Pentagon Pleas that It's not Needed (by Matt Bewig, AllGov)
Senate Reports U.S. Weapons Systems Contaminated with Fake Parts from China (by Noel Brinkerhoff, AllGov)