Overbilling by Doctors and Hospitals Costs Medicare a Billion Dollars a Year
Tuesday, September 18, 2012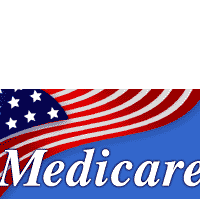 Medicare lost a billion dollars a year over the last decade due to overbilling by doctors and other medical professionals, according to an investigation by The Center for Public Integrity.
Medical groups used higher rates that added at least $11 billion for treating elderly Medicare patients over the 10-year period under examination. The biggest culprit in the problem, accounting for $6.6 billion, is a practice known as "upcoding." Doctors and hospitals bill Medicare by applying a billing code to an office visit or a procedure. For example, a 99211 is a problem that requires five minutes or less of a doctor's time and can be billed at about $20. A 99215, on the other hand, which is billed at about $140, refers to a problem that demands a complex decision and takes 40 minutes or more of doctor's time. In upcoding, the doctors and hospitals bill for a visit or procedure that is higher than the one they performed, a violation that is difficult to monitor considering that Medicare deals with an average of one million billings a day.
In their defense, doctors said the fee hikes were justified because of the complexity of caring for seniors. They also told the Center for Public Integrity that some increases may have been a result of corrections to years of under-billing for these patients.
Some counties have particularly bad records. Santa Rosa County in western Florida led the country with 60% of its billings being for the two most expensive Medicare codes. In second place, at 57%, was neighboring Escambia County, which includes the city of Pensacola.
-David Wallechinsky, Noel Brinkerhoff
To Learn More:
How Doctors and Hospitals Have Collected Billions in Questionable Medicare Fees (by Fred Schulte, Center for Public Integrity)