Only 28% of American Workers are Employed by Companies Less than 16 Years Old
Thursday, September 11, 2014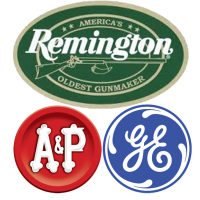 Old companies
The aging of America brought on by the advancing Baby Boom generation has not only grayed the population, but employers as well. Only 28% of the U.S. workforce is currently employed by companies less than 16 years old, according to the Brookings Institution. Back in 1992, the figure was 40%.
Firms that have been around longer than 16 years accounted for 34% of the share of the U.S. business sector in 2011, up from 23% in 1992.
The think tank noted that while 16-and-up companies have grown in significance, "employment and firm shares declined for every other firm age group during this period."
The report's authors, Ian Hathaway and Robert Litan, said the shift could be due to multiple factors, particularly a "decline in entrepreneurship" and a growing number of failures among younger businesses.
However, they also wrote that they could not "find strong evidence of a direct link between business consolidation and an aging firm structure."
The authors concluded that the trend toward older businesses is "disturbing" because newer firms tend to be responsible for more innovations than older companies. To grow the economy, they say, new businesses should be encouraged.
-Noel Brinkerhoff
To Learn More:
The Other Aging of America: The Increasing Dominance of Older Firms (by Ian Hathaway, Ennsyte Economics, and Robert Litan, Brookings Institution) (pdf)