Number of High-Income Americans Who Paid No Income Tax Doubled in One Year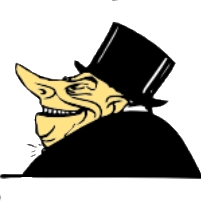 There were 4,375,660 individual income tax returns reporting in 2008 an adjusted gross income of $200,000 or more, and 4,416,986 returns with expanded income of $200,000 or more. "Expanded income" includes long-term capital gains, tax-exempt interest and nontaxable Social Security benefits. These returns represented just over 3% each of all returns for that year.
In 2008, there were about 180 fewer returns that showed adjusted gross income greater than $200,000 compared to 2007. Still, the 18,783 high-earners who avoided taxes represent less than one half of one percent of Americans with annual incomes of more than $200,000.
-Noel Brinkerhoff, David Wallechinsky