National Archives Inspector General Paid more than $350,000 while being Investigated for Misconduct
Thursday, August 07, 2014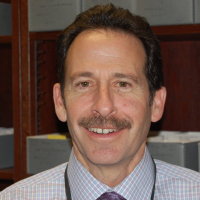 Paul Brachfeld
After two years of collecting an annual salary of $186,000 for doing no work, the National Archives' inspector general (IG) is retiring, leaving behind complaints and allegations of inappropriate comments in the workplace.
IG Paul Brachfeld spent 35 years in government, and since 1999 has been IG at the National Archives and Records Administration (NARA). But it was his own behavior that resulted in him going on paid leave in September 2012 while an independent panel looked into complaints that Brachfeld had created a "locker-room environment in his office, with sexually suggestive and racially offensive comments," according to The Washington Post.
The Council of the Inspectors General on Integrity and Efficiency decided that Brachfeld had undermined the integrity of his office, stating in their report:
"The [inspector general] is supposed to set a tone and personal example of rectitude and propriety and should not himself be making comments or fail to stop behavior by his staff that he or she is aware of that belittles or demeans others."
The council also said it was "particularly disturbed by the comments Brachfeld made concerning interracial marriage, comments concerning pregnant women, and comments indicating that [he] was interested in dating NARA employees or contractors."
Brachfeld was also accused of manipulating audits, giving sensitive law enforcement information to reporters without authorization and terminating a security guard because of his race, but those claims were not substantiated by the council.
In addition to paying Brachfeld's salary over the past two years, the National Archives forked over at least $130,000 to an outside law firm hired to handle the case.
One reason the investigation, and Brachfeld's suspension, took so long was because the council meets only four times a year.
-Noel Brinkerhoff
To Learn More:
Embattled National Archives IG to Retire after Probe Finds Misconduct (by Lisa Rein, Washington Post)
One Agency Paid an Employee $400K to Sit on the Sidelines (by Charles Clark, Government Executive)
IG's Long Stretch in Limbo of Administrative Leave Is Unfair to Him, Agency and Taxpayers (by Joe Davidson, Washington Post)
Government Employees under Investigation Continue to Collect Salaries…For a Long Time (by Noel Brinkerhoff, AllGov)