Minor League Baseball Players Sue Major League Baseball over Low Pay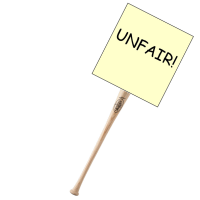 (graphic: Steve Straehley, AllGov)
Some minor league baseball players are suing Major League Baseball (MLB) over low wages, contending the billion-dollar industry can easily afford to pay young prospects more money.
The typical minor league player earns somewhere between $3,000 and $7,500 a season, which can include spring training and fall instructional leagues, the plaintiffs contend. Compare that to MLB salaries, which averaged $3.3 million last year, with a minimum annual wage of $500,000 in 2014.
Major league franchises can afford such generous paychecks considering the amount of revenue they pull in each year. Two years ago, the 30 MLB teams collectively made $7.5 billion, and this year the total is expected to reach $9 billion, according to a suit filed Monday by six former minor leaguers.
The plaintiffs admit that minor league salaries have gone up about 75% since the mid-1970s. But this increase is far less than the stratospheric rise in MLB paychecks over the same period: 2,000% and less even than the rate of inflation, about 400%.
The big difference is that MLB players are unionized, while their minor league counterparts have been prevented by the league from bargaining collectively.
"Since minor leaguers do not belong to a union, nothing has prevented the defendants from artificially and illegally depressing minor league wages," the lawsuit states. "Given that MLB carefully controls the entryway into the highest levels of baseball, and given the young minor leaguer's strong desire to enter the industry, MLB and the defendants have exploited minor leaguers by paying salaries below minimum wage, by not paying overtime wages, and by often paying no wages at all."
The plaintiffs add that "efforts to unionize minor leaguers have been unsuccessful because minor leaguers fear retaliation by the defendants. Minor leaguers are afraid to challenge the MLB-imposed wage system, for fear it would jeopardize their careers."
They seek damages for violations of state and federal labor laws, unfair competition and antitrust violations, according to Courthouse News Service.
A similar suit was filed earlier this year with plaintiffs who had been members of each of the big-league organizations. The attorney in that case is a former minor leaguer himself, Garrett Broshuis, who played six years in the San Francisco Giants organization without reaching the majors.
"Yes, these guys are chasing a dream," Broshuis told the Associated Press. "But it's also a job. And it's a job they put a lot of hours in."
A response to that suit from MLB said minor-leaguers aren't subject to minimum wage laws because they are "seasonal, amusement or recreational workers."
-Noel Brinkerhoff, Steve Straehley
To Learn More:
Minor League Ballplayers Sue Baseball in Labor-Antitrust Class Action (by Elizabeth Warmerdam, Courthouse News Service)
Former Minor League Players Sue Major League Baseball Over Low Salaries (by Alan Scher Zagier, Associated Press)
Labor Dept. Settles with 2 Major League Baseball Teams for Unfair Pay Practices and Investigates 2 More (by Noel Brinkerhoff, AllGov)