IRS Slow to Meet Goals for Auditing High Wealth Americans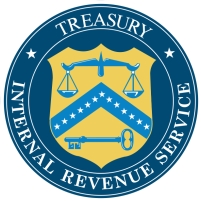 More than two years after launching its special unit targeting very wealthy Americans, the
Internal Revenue Service
(IRS) has completed less than 40 audits.
The IRS's Global High Wealth Industry Group, created to review the tax filings of individuals with incomes or assets of $10 million or more, has finished 36 financial investigations, according to a
report
by the
Transactional Records Access Clearinghouse (TRAC)
at Syracuse University. It is estimated that there more than 8,000 such tax returns.
"This global high wealth initiative was rolled out to great fanfare as a huge game changer," Susan Long, co-director of TRAC, told CNN Money. "While it takes a while to gear up, it's now been more than two years into the program and the IRS has stopped talking about it, and despite the big fanfare, we have hardly anything to show for it."
The IRS responded by saying the report's findings were "misleading." It also insisted that while the agency has completed 36 audits, it has another 500 in process and hundreds more underway.
"This unit is highly specialized and is looking at a very small subset of taxpayers engaged in very sophisticated tax techniques—not people who simply have a lot of cash," said IRS spokesman Terry Lemons. "It's not unusual for audits to stretch beyond a year."
Of the 36 audits that have been completed, 12 concluded with no change in the tax liability. However the other 24 brought in an extra $47.7 million to the government's coffers, which would indicate, that the initiative, although proceeding slowly, is cost-effective and worth the effort.
Last year IRS officials boasted that they had audited more millionaires than ever before—more than 36,000. However, it turns out that about 44% of those were what is known as "campus" audits, which are conducted only through correspondence. The average time spent on such audits was 2½ hours.
-Noel Brinkerhoff, David Wallechinsky
To Learn More:
IRS Completed Only 13 High Wealth Audits in 18 Months (by Noel Brinkerhoff, AllGov)