IRS is holding more than $1 Billion in Refunds Waiting to be Claimed…by April 15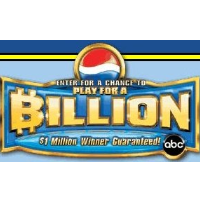 (graphic: Wikipedia)
Americans who failed to file their tax returns with the Internal Revenue Service (IRS) for 2011 can still get their refunds as long as they act by April 15.
The IRS announced that refunds totaling $1 billion may be available to taxpayers, but they must file their 2011 returns in the next four weeks. Anyone who files after that will lose out, as the money will become the property of the U.S. Treasury.
"Time is running out for people who didn't file a 2011 federal income tax return to claim their refund," IRS Commissioner John Koskinen said in a statement. "People could be missing out on a substantial refund, especially students or part-time workers. Some people may not have filed because they didn't make much money, but they may still be entitled to a refund."
Half of the total potential refunds for 2011 are, individually, more than $698, according to the agency. The IRS estimates that about a million taxpayers may rightfully lay claim to a portion of that billion dollars.
The agency also said that filing a return before April 15 will not guarantee a refund if the taxpayer has not filed returns for 2012 and 2013, or if they still owe the IRS for other back taxes. Owing a state tax agency, unpaid child support or outstanding student loans could also result in a person's 2011 refund being withheld.
-Noel Brinkerhoff
To Learn More:
IRS Has Refunds Totaling $1 Billion for People Who Have Not Filed a 2011 Federal Income Tax Return (Internal Revenue Service)
IRS Holding $1.3 Billion in Unclaimed Refunds (by Noel Brinkerhoff, AllGov)