International Body to Allow Large Corporations to Buy Entire Domain Extensions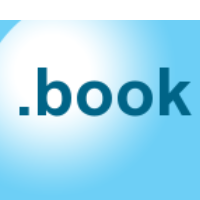 An imminent corporate power grab on the Internet is provoking pushback, as open-web activists criticize a move by the Internet Corporation for Assigned Names and Numbers (ICANN), a nonprofit that oversees Internet domain names, to let large corporations treat entire domain extensions as private property, which critics see as a step in the privatization of the Internet.
At issue are new "generic top-level domains" (gTLDs) proposed by ICANN in 2011 to dramatically expand the list of 22 current gTLDs like .com, .org, .edu, and .net. ICANN has disclosed a list of 1,930 applied-for gTLD names, whose composition seems to have few restrictions. In fact, the least controversial new gTLDs are simply corporate names, like ".amazon" or ".pepsi."
In fact, the most important restriction on the new gTLDs appears to be their $185,000 "evaluation fee," which is far out of reach for all but wealthy individuals and large corporations. Online retail giant Amazon (2012 sales: $61 billion) for example, made bids for more than 60 domains, including .amazon, .app, .author, .book, .cloud, .fire, .imdb, .map, and .read, although it faces competition from other corporations for several of them, including .book and .map, for which Internet colossus Google (2012 sales: $21.8 billion) has also bid.
The auction of the new gTLDs has provoked sharp criticism, with the Authors Guild and the Association of American Publishers (AAP) expressing specific concern about three domains in particular: .book, .author, and .read. In a letter to ICANN, Authors Guild president Scott Turow argued that "placing such generic domains in private hands is plainly anticompetitive"…and will allow "already dominant, well-capitalized companies to expand and entrench their market power."
In his own letter to ICANN, AAP president Allan Adler echoed Turow's concerns with competition, warning that "Allowing a single private company to secure exclusive use of a string like '.book' […] would defeat the purposes for which the new gTLDs are being authorized and is, therefore, not in the public interest," because "Amazon makes clear that it seeks exclusive control of the '.book' string solely for its own business purposes, notwithstanding the broad range of other companies, organizations and individuals that have diverse interest in the use of this gTLD."
Despite the criticism, ICANN, which has already collected $350 million from applicants for the new names, has shown no sign of altering its plans so far.
-Matt Bewig
To Learn More:
Publishers Object to Amazon Securing .Book Domain (by Stephanie Mlot, PC Magazine)
Book Publishers Blast Amazon's Plan to Control Domain Names (by Steven Musil, CNET)
The New Generic Top-Level Domains Site (gTLD)
When Free Markets Make it Worse: New TLDs (by Jason Cohen, A Smart Bear)