Illegal Immigrants Pay $11 Billion in Taxes a Year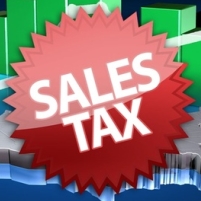 Unlike certain corporate powers that make billions of dollars and pay no taxes, illegal immigrants generate billions of tax dollars for state governments.
The
Institute for Taxation and Economic Policy
has concluded that unauthorized immigrants paid $11.2 billion in taxes last year. This total included $1.2 billion in personal income taxes, $1.6 billion in property taxes, and $8.4 billion in sales taxes.
States that gained the most revenue from illegal immigrants paying taxes were California ($2.7 billion), Texas ($1.6 billion), Florida ($807 million), New York ($662 million), and Illinois ($499 million). They were followed by Georgia ($456 million), New Jersey ($446 million) and Arizona ($433 million).
-Noel Brinkerhoff