Federal Election Commission Lawyers Call for Investigation of Illegal Activity by Karl Rove Super PAC…No Action Expected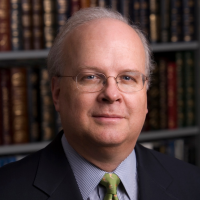 Karl Rove
Election experts in Washington have concluded that a leading conservative political action committee (PAC) broke the law during the 2010 election. But it is unlikely the PAC will be punished for its actions.
Crossroads GPS, a super PAC created by Republican strategist Karl Rove, spent more money on political ads than is allowed under federal rules, according to lawyers with the Federal Election Commission (FEC).
But the FEC probably won't fine Crossroads because it's six, politically-appointed commissioners—three Republicans and three Democrats—couldn't agree to take action, which often has been the case at the partisan-deadlocked commission. The three Republicans blocked any investigation.
The findings on Crossroads were presented in a report by the FEC's legal staff that is likely to just collect dust.
"The finding is significant because of the stakes involved: In recent years the group, Crossroads GPS, has spent tens of millions on political ads fueled by anonymous donors," wrote Jacob Fenton of the Sunlight Foundation, which uncovered the report.
"Registering as a political group would have forced the nonprofit to begin naming its big-time benefactors. Crossroads has also become a model for hundreds of other committees that during the last election cycle pumped more than $300 million into the campaign—an estimate that is undoubtedly low because of the lack of disclosure required of these organizations," Fenton added.
Crossroads has justified its legal status using arguments "that could lead to absurd results," the FEC report stated.
At issue is how the super PAC categorizes many of its expenditures on political ads. It claims that only 39% of its budget during the 2010 election went towards political spending—which is okay under federal law that places the ceiling at 50%.
But in reviewing the super PAC's financial records, the FEC concluded that Crossroads' political spending reached 53% four years ago because Crossroads did not include "issue ads" that criticize a candidate without mentioning that there is an imminent election.
-Noel Brinkerhoff
To Learn More:
FEC Lawyers: Reason to Believe Crossroads Broke Law (by Jacob Fenton, Sunlight Foundation)
Crossroads GPS Probably Broke Election Law, FEC Lawyers Concluded (by Tom Hamburger and Matea Gold, Washington Post)
IRS Never Approved "Social Welfare" Application of Karl Rove's Dark Money Group(by Noel Brinkerhoff, AllGov)
Karl Rove Won 9 Races and Lost 21…Would You Donate to One of His Groups? (by Matt Bewig, AllGov)