EPA Staff Cut to Smallest Number in 25 Years
Wednesday, December 24, 2014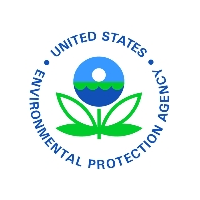 The Environmental Protection Agency (EPA) doesn't seem to have a lot of friends these days, either in Congress or the White House.
The new appropriations bill approved by lawmakers and President Barack Obama slashed another $60 million from EPA's budget, putting it at $2.2 billion for fiscal year 2015. The result: the agency will have to reduce its workforce again, bringing the total number of staff down to a level not experienced since 1989.
The spending reduction was crafted by Republicans, who loathe the EPA's regulatory interference in business operations.
But Obama was willing to go along with the cut, too. That shouldn't come as a surprise since EPA has endured five consecutive years of shrinking budgets while Obama has been in office.
Funding for the EPA has dropped more than 20% since 2010.
The Center for Effective Government's Ronald White wrote: "EPA hasn't received the support it needs, even from the Obama administration. The president's FY 2015 request for EPA was almost $310 million below the agency's FY 2014 budget, a cut of nearly four percent. With the exception of 2010, when EPA's budget (like those of many other agencies) received a substantial boost from the 2009 Recovery Act, funding for EPA has fluctuated at or well below 2006 levels (in constant 2012 dollars)."
"Cuts to the EPA budget mean the agency's ability to enforce existing public protection standards will diminish," continued White. "EPA's strategic plan for the next five years anticipates a 40 to 50 percent reduction in inspections and enforcement cases, yet a recent poll finds that 87 percent of American voters support stronger enforcement of water and air quality standards."
-Noel Brinkerhoff
To Learn More:
EPA's Budget Cut Shrinks Staff to Smallest Since 1989 (by Charles Clark, Government Executive)
Congress Slashes EPA Budget Again Despite Strong Public Support for Strengthening Health Protections (by Ronald White, Center for Effective Government)