EPA Officials Accept a Million Dollars a Year in Travel Expenses from Private Companies and Nonprofits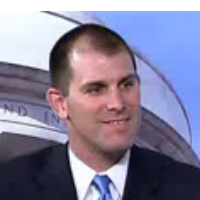 Blaine Collison
Federal environmental regulators have taken trips worth more than $1 million a year that were paid for by energy companies and other interests, raising potential conflict-of-interest concerns.
A review of disclosure records by Greenwire revealed officials at the U.S. Environmental Protection Agency (EPA) accepted more than $4.5 million over the past four years from businesses and other entities to cover travel, hotels, meals and other benefits. The 3,369 trips since 2010 involved attending conferences and meetings, training sessions and other matters.
Chesapeake Energy Corp., the second largest natural gas producer in the United States, helped cover some of the expenses for more than a dozen EPA officials to tour its hydraulic fracturing operations in Pennsylvania two years ago. Fracking helps corporations like Chesapeake access untapped sources of oil and natural gas and expand business opportunities.
Mark Seltzer with the EPA's Office of Pollution Prevention and Toxics, the agency's lead for getting companies to publicly disclose their fracking chemicals, was one of those who participated in the trip. When asked about the trip, an unidentified EPA spokesperson told Greenwire that "none of the travelers would have had an issue pending before them that involved Chesapeake Energy. These are more the rulemaking folks, and they need to see what fracking is other than watching it on TV."
The agency said the trips were all approved by ethics officials because federal rules allow employees to accept certain things from outside sources.
Another 2012 trip was made by Blaine Collison, then EPA's director of Green Power Partnership, to a Midland, Michigan, meeting of large corporate energy users. Altenex, a Boston-based energy management network, paid $800 for meals and transportation for Collison. Some of Collison's expenses were also paid by Dow Chemical. Two years later, Collison left the agency and went to work for Altenex to serve as its managing director of network services.
Some government watchdog groups expressed concern that companies are paying for EPA travel.
"My concern is the conflict of interest at stake," Craig Holman, government affairs lobbyist at the watchdog group Public Citizen, told Greenwire. "Gifts of travel are usually provided by entities that want to lobby someone, lobby a government official and get some official favors in turn."
-Noel Brinkerhoff
To Learn More:
Outside Groups Shelled Out $4.5M for Agency Officials' Travel (by Kevin Bogardus and Robin Bravender, Greenwire)
Trip Reports (Environmental Protection Agency) (pdf)
EPA Compliance With Retention Incentive Regulations and Policies (Environmental Protection Agency, Inspector General) (pdf)
High-Flying Lawmakers Spent Half of Their $3.3 Million in Free Travel on Summer Getaways (by Noel Brinkerhoff, AllGov)