Dallas IRS Office Stops Going after Tax Cheats Who Owe Less than $1 Million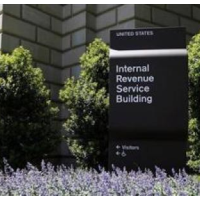 (AP photo)
Tax cheats in the Dallas area who owe less than a $1 million need not worry about the Internal Revenue Service (IRS) knocking on their doors.
Five years of budget cuts has forced the Dallas IRS office to forego pursuing individuals who owe between $100,000 and $999,000.
"I have to say, sorry, we can't get that money," Richard Christian, supervisory revenue officer in the Dallas region, told The Washington Post. "Nobody's ever going to knock on their door."
The new threshold means more than 1,000 rich individuals who owe the IRS significant sums won't be approached.
"If you owe $1 million, I'm going to knock on your door," Christian added. "If you just owe $700,000, we'll hope you get a job sometime so we can levy."
The string of budget reductions in Washington, which have included the IRS, has translated in Texas into a 15% cut in the number of revenue officers, who put liens on delinquent taxpayers' property, and a 16% drop in the total of revenue agents, who audit individuals and businesses.
-Noel Brinkerhoff
To Learn More:
In Dallas, the IRS Says It Can't Chase Tax Cheats Who Owe Less Than $1 Million (by Lisa Rein, Washington Post)
A Standard Dejection in the IRS Help Line (by Lisa Rein, Washington Post)
IRS Completed Only 13 High Wealth Audits in 18 Months (by Noel Brinkerhoff, AllGov)