Cost of "Free" Public School Education Jumps 20% for Middle School Students in One Year
Thursday, September 04, 2014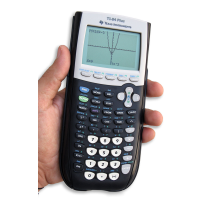 Texas Instruments graphing calculator (Photo: Wikipedia)
Sending children to public schools means avoiding tuition costs required at private institutions, but it doesn't mean parents aren't shelling out hundreds and even thousands of dollars for this so-called "free" education.
Huntington Bank, which for the past seven years has compiled an index of public school costs for parents, says Mom and Dad can expect to spend 20% more than last year on school supplies, uniforms and other expenses for children in middle school. The increase is 5% for high school students and 11% for elementary students. The average costs this year come out to $642 for K-6, $918 for middle school and $1,284 for high school.
One reason for the steep jump in middle school costs is that some schools are requiring students to have a graphing calculator for algebra, which is being taught earlier to some students. Other schools require middle- or high-school students to have computer tablets.
At the same time, many households' income isn't keeping up with public school expenses. "While the cost for supplies and school activities continues to climb for families, average hourly nonfarm payroll earnings rose just 2.05 percent between May 2013 and May 2014, according to the Bureau of Labor Statistics," Huntington said in a press release. "The increases in back-to-school costs also far outpaced the Consumer Price Index, which rose 2.1 percent for the same time period."
-Noel Brinkerhoff
To Learn More:
Huntington Bank's Annual Backpack Index Finds Double-Digit Cost Increases for Families Sending K-12 Students to School This Fall (Huntington)
A Free Public School Education Still Costs a Ton (by Bryce Covert, Think Progress)
Day Care Costs More Than College in 31 States (by Noel Brinkerhoff, AllGov)