Construction Jobs Decline in 324 of 337 U.S. Cities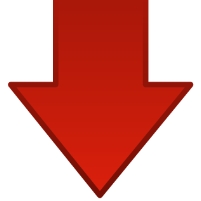 One clear indicator of why the economy did so poorly last year was found in the construction industry, whose status can greatly affect the health of the nation. In 2009, more than 95% of 337 cities examined by the Associated General Contractors of America experienced job declines for construction workers, a consequence of the industry losing $137 billion in spending compared to 2008.
Everywhere in the
building sector employment
was way down last year: homes (46%); retail, warehouse and farms (41%); and offices (39%).
Cities that endured the steepest drops in construction jobs included El Centro, California, (36%), Kokomo, Indiana, (31 percent) and Wenatchee-East Wenatchee, Washington, and Reno, Nevada (both 28 percent).
Only two metropolitan areas gained more than 100 construction jobs in 2009: Harrisburg-Carlisle, Pennsylvania (1,500 jobs), and Tulsa, Oklahoma (700 jobs).
-Noel Brinkerhof