Congress Increases Grants for Abstinence-Only Programs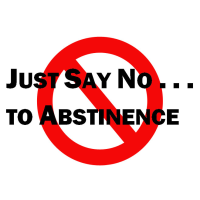 Urged on by socially conservative lawmakers, Congress has again poured more money into abstinence programs that operate under the belief that teenagers won't have sex if you just tell them it's a bad idea.
Another $25 million was appropriated last month for Title V, a federal program started in the 1990s after Republicans won control of Congress, that awards matching grants to states that implement abstinence-only programs. The appropriation got little attention because lawmakers buried it in a bipartisan bill on Medicare reform.
"It's very depressing," Elizabeth Schroeder, a sexuality education expert, told ThinkProgress. "You're basically taking this money and wasting it. You're just flushing taxpayer dollars down the toilet."
Debra Hauser, executive director of Advocates for Youth, asked: "Why are we still in a place where we have federally funded programs that have to include information teaching young people that sex outside of marriage will cause them physical and emotional harm? It just seems absolutely crazy."
Abstinence-only programs have been shown in numerous studies to be ineffective in preventing teen pregnancies, while comprehensive sex education does cut the number of pregnancies by those who take the course.
-Noel Brinkerhoff
To Learn More:
Inside Federally-Funded Abstinence-Only Education: 'Flushing Taxpayer Dollars Down The Toilet' (by Tara Culp-Ressler, ThinkProgress)
We've Been Here Before: Congress Quietly Increases Funding for Abstinence-Only Programs (by Nicole Cushman, Debra Hauser and Monica Rodriguez, RH Reality Check)
State Abstinence Education Grant Program Fact Sheet (Family & Youth Services Bureau)
Abstinence Education Funding is Back, Thanks to Health Reform Bill (by Noel Brinkerhoff and Danny Biederman, AllGov)