Climate Change Denial Gets Billions in Dark Money from Conservative Groups
Thursday, December 26, 2013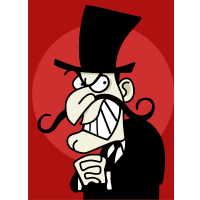 Conservative organizations have spent an average of $1 billion a year to support campaigns that refute the existence of global warming.
An academic study says the movement denying climate change is "not just a couple of rogue individuals," but actually "a large-scale political effort," according to lead author Robert Brulle, a sociologist at Drexel University.
Brulle and his collaborators uncovered 91 think tanks, advocacy groups and industry associations working to block action on climate change. The effort has largely been paid for by conservative billionaires using secretive funding networks to conceal their contributions.
Sources for the vast majority of the money underwriting this campaign remain hidden, with only about 25% accountable. It is thought that much of the funding originates with corporations and industries that are responsible for creating the pollution that leads to climate change.
"This is how wealthy individuals or corporations translate their economic power into political and cultural power," Brulle told The Guardian. "They have their profits and they hire people to write books that say climate change is not real. They hear people to go on TV and say climate change is not real. It ends up that people without economic power don't have the same size voice as the people who have economic power, and so it ends up distorting democracy."
Groups receiving funding to argue against climate change include the American Enterprise Institute (AEI), which was the top recipient at $86.7 million.
AEI and the other 90 organizations collectively received at $900 million a year from 2003 to 2010.
Other recipients included the Heritage Foundation, the Hoover Institution, the Atlas Economic Research Foundation and the John Locke Foundation, all of which promote research on a broad range of issues, not just climate change.
But other groups are largely, if not solely devoted to denying climate change, like the Heartland Institute, which has consistently refuted the United Nations climate panel's reports, and the Competitive Enterprise Institute, which unsuccessfully tried to prosecute a climate scientist, Michael Mann, for academic fraud.
Yet another party was Americans for Prosperity, the advocacy group affiliated with the conservative Koch billionaires, which received $22.7 million.
Of the 25% in funding that the study was able to identify, the leading contributor was the Donors Trust and Donors Capital Fund. An earlier investigation by The Guardian found the fund had given nearly $120 million to more than 100 anti-climate groups from 2002-2010.
Other prominent supporters of the climate denial movement have included Exxon Mobil, the Searle Freedom Trust, the John William Pope Foundation, the Howard Charitable Foundation and the Sarah Scaife Foundation.
-Noel Brinkerhoff
To Learn More:
Conservative Groups Spend Up to $1bn a Year to Fight Action on Climate Change (by Suzanne Goldenberg, The Guardian)
Institutionalizing Delay: Foundation Funding and the Creation of U.S. Climate Change Counter-Movement Organizations (by Robert J. Brulle, Climate Change) (pdf)
IRS Never Approved "Social Welfare" Application of Karl Rove's Dark Money Group (by Noel Brinkerhoff, AllGov)
ALEC Lobbying Group Accused of Masquerading as a Charity to Avoid Taxes (by Matt Bewig, AllGov)