CEO Group Launches Campaign to Reduce Corporate Tax Rate to 25% (and Keep the Loopholes)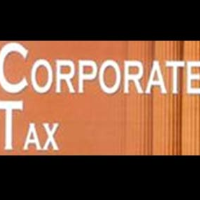 A group of corporate executives is launching a public relations campaign to convince Americans that lowering the tax rate for corporations is good for the country.
Currently, corporations are subject to a 35% rate, although numerous loopholes in the federal tax code allow many of the biggest companies to pay far less.
The corporate lobbying group Business Roundtable wants the rate dropped to 25%, while keeping the loopholes.
The group also wants to shield from the Internal Revenue Service offshore income made by corporations.
John Engler, president of Business Roundtable, says the proposed change will help modernize "America's outdated tax system."
"Business leaders believe the U.S. economy will never get healthy unless we modernize our tax system," Engler, a former Republican governor of Michigan, told the media. "We remain at a disadvantage in the world marketplace. That has to change."
Advocates for small businesses dismissed the corporate tax reduction. Many of them are still smarting over the fiscal-cliff fight late last year, when corporations abandoned small businesses and threw their support behind legislation that would allow the top individual tax rate to rise to 39.6%, which affected owners of small businesses.
Others criticized the Business Roundtable's plan, noting that Big Business hasn't paid anywhere near 35% because of tax breaks.
One analysis showed that from 2008 to 2012, the largest corporations paid an average of 8.1% in federal taxes. Meanwhile, they have seen a doubling of profit in less than 10 years.
In some cases, major companies, like General Electric, paid no taxes, while others, such as ExxonMobil, paid just 2%.
-Noel Brinkerhoff
To Learn More:
CEOs Set Tax Reform Goal: 25 Percent Corporate Rate (by Bernie Becker and Kevin Bogardus, The Hill)
16 Giant Corporations That Have Basically Stopped Paying Taxes -- While Also Cutting Jobs! (by Paul Buchheit, AlterNet)
Business Roundtable Announces National Campaign for 'Home Court Advantage' (Business Roundtable press release)
Corporate Financial Data Sheet (Pay Up Now)
Corporate Tax Rate Too High? Not for GE…2.3% over 10 Years (by Noel Brinkerhoff and David Wallechinsky, AllGov)
39 of the Biggest Corporations Paid a Lower Tax Rate than the Average American (by David Wallechinsky, AllGov)
Corporations Have Easy Time Beating Tax Code (by Noel Brinkerhoff, AllGov)