California Pensions to Dump $4 Billion Hedge Fund Investments; Rockefeller Charity Drops Oil
Tuesday, September 23, 2014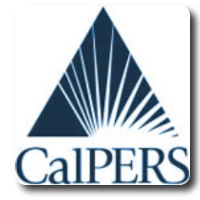 The nation's largest pension fund and one of the most famous philanthropic families in the country are changing their investment strategies in surprising ways.
In California, the California Public Employees' Retirement System (CalPERS) has decided to divest its investment portfolio of all hedge funds, a total of 24 plus six "funds of funds." The total comes out to about $4 billion out of CalPERS' total assets of $300 billion. The amount may not be that significant compared to the overall investing CalPERS does, but the pension fund's sheer size makes any decision noticeable among investors.
Hedge funds are comparatively expensive investment vehicles; they generally charge 2% of the assets they manage and 20% of any profits, according to The New York Times. The comparable costs for funds of funds are 3% and 30%. In addition, the recent run-up in the Dow has made hedge funds into poorer performers relative to the rest of the market.
Saying "CalPERS is teeing it up for everybody," Frederick E. Rowe Jr., vice chairman of the Employees Retirement System of Texas and general partner at Greenbrier Partners, told The Times: "This is a really critical period in the investment world where pension funds have a chance to demonstrate a little responsibility."
"We should be paying less and getting more for our retirees," he added.
And Monday, the Rockefeller Brothers Fund, a charitable arm of the Rockefeller family, whose wealth originated with John D. Rockefeller's Standard Oil more than a century ago, announced it will immediately divest itself of all investments connected with coal and tar sands oil. In addition, the $860 million fund will begin to examine strategies for exiting all investments in fossil fuel companies.
Steven Rockefeller, a fund trustee and son of former Vice President Nelson Rockefeller, said the divestment is for financial and environmental reasons. "We see this as having both a moral and economic dimension," he told The Times.
-Noel Brinkerhoff, Steve Straehley
To Learn More:
Slamming a Door on Hedge Funds (by Gretchen Morgenson, New York Times)
Rockefellers, Heirs to an Oil Fortune, Will Divest Charity of Fossil Fuels (by John Schwartz, New York Times)
"Vulture" Capitalists Strike Vulnerable Cities and Counties (by Matt Bewig, AllGov)