Big 5 Defense Contractors Not Hurt by Their Multiple Cases of Misconduct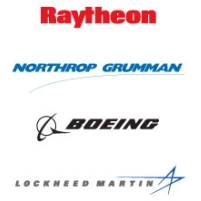 Getting into trouble has not put a damper on business for the nation's largest defense contractors.
Million-dollar lobbying efforts have probably helped keep deals in place. Boeing, the second biggest contractor in terms of money received, spent the most money lobbying Congress between 2009 and 2010 ($35 million), according to the Sunlight Foundation. Northrop Grumman was second, spending $30 million, while the biggest contractor, Lockheed Martin, came in third after spending $26 million on lobbying.
-Noel Brinkerhoff