Bank Failures for Year Pass 100 Mark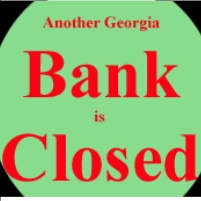 Macro economic indicators may say the country is no longer in a recession, but the bank industry is still wallowing in failures. On Friday, the number of banks that have failed shot past the 100 mark in 2009, and is expected to climb not only the rest of this year, but for several years to come. The federal government has had to rescue 106 banks to date, but the Federal Deposit Insurance Corporation's "problem bank list" contains the names of 416 other institutions in trouble. Some experts fear that as many as 1,000 financial institutions may collapse within the next several years. This year's total is already the highest since 1992, when 181 banks failed.
The most recent banks to fail were Partners Bank, Hillcrest Bank Florida, and Flagship National Bank, all of Florida, and Georgia-based American United Bank, Illinois-based First DuPage Bank, Minnesota-based Riverview Community Bank, and Wisconsin-based Bank of Elmwood.
-Noel Brinkerhoff