$3 Billion Job Training Program Can Lead to Debt instead of Work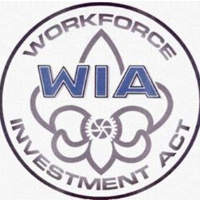 The federal government has spent billions of dollars to help laid-off Americans learn new job skills, only to have many of these individuals wind up heavily in debt and without the employment opportunities they sought.
Through the Workforce Investment Act, Washington has spent more than $3 billion so people could acquire new skills to make them competitive in the changing job market.
All too often though, program participants wound up attending for-profit schools and colleges, some of which are very expensive and ill-prepare students for the job market.
One such school, Corinthian Colleges Inc., has been forced to close many of its campuses as a result of several investigations showing few of its students graduated and those who did had poor job prospects while being loaded down with debt. The result was many graduates of such colleges wound up "significantly worse off than when they started — mired in unemployment and debt from training for positions that do not exist, and they end up working elsewhere for minimum wage," Timothy Williams of The New York Times reported following an investigation into the problem.
Some individuals, like Joe DeGrella of Louisville, Kentucky, found themselves $20,000 in debt and working at an auto parts store instead enjoying a higher paying job in health care after graduating from Daymar College.
A big mistake in developing the program, according to Williams, was a lack of proper government oversight. The feds provided money for the program, while the states took care of licensing training programs. However, officials are prohibited from recommending schools to prospective students, which leaves unscrupulous colleges an opening to exploit those looking for a new career. "If providers fail to meet the state's requirements and job-placement policies, states have a process in place to revoke their eligibility," Eric Seleznow, a deputy assistant secretary in the Labor Department, told Williams.
Congress last month refunded the program following "little public discussion about its effectiveness," Williams wrote. The vote was 95-3 in the Senate and 415-6 in the House of Representatives.
The update does require states to monitor former students to determine whether their training helped them find jobs with sustainable wages.
-Noel Brinkerhoff
To Learn More:
Seeking New Start, Finding Steep Cost (by Timothy Williams, New York Times)
Does Federally-Funded Job Training Work? Nonexperimental Estimates of WIA Training Impacts Using Longitudinal Data on Workers and Firms (Fredrik Andersson, Julia I. Lane, Jeffrey Smith, Harry J. Holzer and David Rosenblum, Discussion Paper Series) (pdf)
Before the Congressional Recess: Two Steps Forward, Three Steps Back (by Frank Islam and Ed Crego, Huffington Post)