$200 Million Later, Energy Dept. Gives Up on FutureGen Clean Coal Project
Monday, February 09, 2015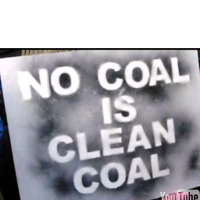 "Clean coal" was always a term that summoned to mind other oxymorons such as "jumbo shrimp," but now even the federal government has pulled the plug on a pilot project on which the hopes of those believing in clean coal rested.
The Department of Energy announced last week that it would cease support for the FutureGen project, a power plant that was supposed to trap and store underground the carbon dioxide it produced, which was initiated by the George W. Bush administration and revived under President Barack Obama.
"The U.S. Department of Energy has directed the suspension of FutureGen 2.0 project development activities. The DOE has concluded that there is insufficient time to complete the project before federal funding expires in September 2015," Ken Humphreys, CEO of the FutureGen Alliance, the private-industry side of the initiative, told Government Executive.
The Illinois plant was to have received about $1.1 billion in stimulus money, but "only" about $200 million was spent. Construction of the "sequestration wells," where the carbon dioxide would have been stored, was begun in September, according to the Jacksonville (Ill.) Journal Courier.
If the project had gone forward, the expensive technology would have had to compete with increasingly inexpensive supplies of natural gas, which burns far cleaner than coal, according to Tina Casey of Clean Technica.
-Steve Straehley
To Learn More:
FutureGen is Done: Energy Ends Troubled Bush-Era Coal Electricity Project (by Ben Geman, Government Executive)
No Future for Clean Coal: $1 Billion Plug Pulled on FutureGen (by Tina Casey, Clean Technica)
FutureGen CEO Explores Options, Next Move (by Nick Draper, Jacksonville Journal Courier)