Will the big Winners of Normalization with Cuba be U.S. Diabetic Foot Ulcer Sufferers?
Tuesday, January 20, 2015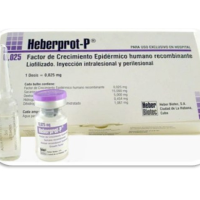 (photo: Radio Rebelde)
Renewing economic ties with Cuba could prove to be a lifesaver for diabetics in the United States with foot ulcers brought on by the disease, according to Andrew Schneider at Fair Warning.
Each year, more than 73,000 diabetics in the U.S. have to have limbs or appendages amputated. Some of these surgeries could be prevented if Heberprot-P, a drug developed and produced in Cuba, is approved by the Food and Drug Administration.
Heberprot-P has been around for nine years in Cuba, where it has helped numerous people avoid amputations resulting from diabetic foot ulcers. American researchers hope the U.S. will allow the drug to undergo clinical trials once trade normalization takes effect.
"I think all the American medical community really wants is for Heberprot to be allowed into the country for testing…Let's get it tested and see if it will really save the thousands of limbs that many believe it can," Dr. I. Kelman Cohen, professor emeritus in surgery at Virginia Commonwealth University, told Fair Warning.
The drug has drawn attention from 111 members of Congress who signed a letter (pdf) in December 2013 to Treasury Secretary Jack Lew asking that the drug be tested for use in the United States.
-Noel Brinkerhoff
To Learn More:
As U.S. Bids to Renew Relations With Havana, Heralded Cuban Diabetes Drug Remains Off-Limits (by Andrew Schneider, Fair Warning)
Heberprot-P (by Jorge De Armas, Cuba Magazine)
Letter to Jack Lew (U.S. Congress) (pdf)