U.S. Charges Swiss Bank with Tax Fraud for First Time
Monday, February 06, 2012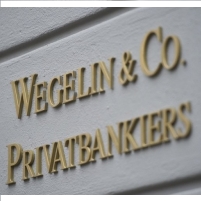 (photo: landbote)
For the first time ever, the United States has indicted a Switzerland bank, its oldest in fact, on charges of conspiring to help Americans hide more than $1.2 billion from the
Internal Revenue Service
(IRS).
The action is part of an IRS plan to crack down on taxpayers trying to avoid paying income taxes by hiding their money in Swiss banks.
From 2002 to 2011, more than 100 Americans conspired to shelter their money with
Wegelin & Co.
, which has been in business since 1741.
According to the federal
complaint
, the U.S. seized $16.2 million alone from one account that Wegelin holds in "correspondent account' funds located at a UBS bank in Stamford, Connecticut.
This action follows on the heels of the January 3 indictment of Zurich-based Wegelin client advisors Michael Berlinka, Urs Frei and Roger Keller, who had lured new clients by assuring them that Wegelin "had a long tradition of bank secrecy and, unlike UBS, did not have offices outside Switzerland, thereby making Swiss Bank A less vulnerable to United States law enforcement pressure."
-Noel Brinkerhoff, David Wallechinsky
To Learn More:
UBS Still Popular with Both Obama and Republicans after Paying More Than $1 Billion in Fines (by Noel Brinkerhoff, AllGov)