Thanks to For-Profit Prisons, Louisiana Has Triple the Incarceration Rate of Iran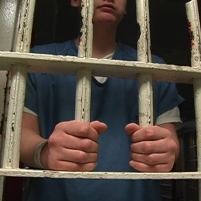 Crime is down in Louisiana, but the state still holds the ignominious title of "the world's prison capital."
An exposé by the New Orleans Times-Picayune found that Louisiana incarcerates more people per capita than any other state or country in the world. One out of every 86 adults is behind bars, which is nearly double the U.S. average.
This means Louisiana's prison rate is nearly three times higher than
Iran
's, seven times more than
China
's, and 10 times that of
Germany
.
For African-Americans from New Orleans, one in 14 is in prison, and one out of seven is either in prison, on parole, or on probation.
Overall, Louisiana's prison population has doubled over the past 20 years.
"The hidden engine behind the state's well-oiled prison machine is cold, hard cash," wrote Cindy Chang at the Times-Picayune. "A majority of Louisiana inmates are housed in for-profit facilities, which must be supplied with a constant influx of human beings or a $182 million industry will go bankrupt."
For-profit prison operators include several "homegrown" companies, as well as many of the state's rural sheriffs, especially those in remote parishes like Madison, Avoyelles, East Carroll, and Concordia.
"A good portion of Louisiana law enforcement is financed with dollars legally skimmed off the top of prison operations," Chang reported.
-Noel Brinkerhoff
To Learn More: