State Dept. Bans Nonprofit Accused of Exploiting Foreign Exchange Students
Friday, February 03, 2012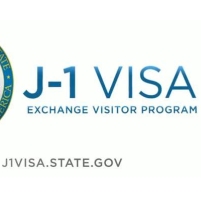 Council for Educational Travel, USA (Cetusa), a sponsor of international exchange students to the U.S., has been banned by the State Department after students in Pennsylvania last year protested their working conditions.
The State Department's action was viewed as a message to Cetusa and other exchange student sponsors to stop exploiting young people as sources of cheap labor and making it harder for young Americans to find decent-paying jobs.
Around the world, students were paying Cetusa recruiters $3,000-$6,000 each to obtain a J-1 visa to come to the United States as part of a cultural program that also called on them to work for three months.
Cetusa, one of the biggest sponsors in the U.S., was responsible for placing about 400 foreign students in 2011 in a Hershey's chocolate packing plant in Palmyra, Pennsylvania. Before the summer was up, hundreds of exchange students walked off their jobs and demonstrated over what they said was low pay and dangerous job conditions. Regular employees of Hershey's earn $18 an hour. The foreign students were taking home between $7.85 and $8.35 per hour. Hershey's CEO at the time, David West, took home $7.5 million in 2010 before moving on to Del Monte.
-Noel Brinkerhoff, David Wallechinsky
To Learn More: