Should U.S. Compensate Guatemalan Victims of American Medical Experimentation?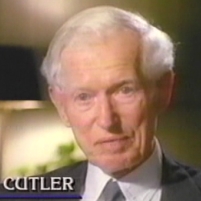 Dr. John Cutler
The Obama administration is resisting an effort to compensate victims of American medical experiments in
Guatemala
during the 1940s and 1950s.
For at least eight years, the U.S. Public Health Service conducted numerous experiments on Guatemalans without their knowledge or permission. Prisoners, orphans, prostitutes and even members of the military were exposed to syphilis, gonorrhea and other diseases so American researchers, led by Dr. John C. Cutler, could study how the conditions spread among the population.
Cutler was the same doctor who, in the 1960s, also helped coordinate a study that began in 1932 in which 600 African-American men from Tuskegee, Alabama, with syphilis were left untreated for decades to observe the effects of the disease. Although the Tuskegee experiment was scandalous, the Guatemalan one was even worse because Cutler gave syphilis to people who were not already infected.
A class action lawsuit (Garcia et al. v. Sebelius et al.) involving eight individuals who claim to have been victims, spouses or descendants of victims has been moving through federal courts. The
U.S. Department of Justice
opposes giving any money to the plaintiffs and has argued the case should be thrown out.
The Washington Post wrote in an editorial that "it should not take a lawsuit to prompt the government to do the right thing" and provide some kind of compensation to Guatemalans impacted by the experiments.
-Noel Brinkerhoff
To Learn More:
Guatemala Syphilis Experiments Documents (National Archives and Records Administration)