Hundreds Die While Making Clothes for J.C. Penney, Benetton and others in Bangladesh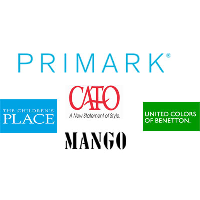 (graphic: Vission News Service)
The hundreds in Bangladesh killed and injured from the building collapse last week were making clothes for American and European retailers and brands, including JCPenney and Benetton.
More than 3,000 people, mostly young women, worked in the Rana Plaza building that contained five garment factories producing items for JCPenney, Cato Fashions, Benetton, Primark, Canada's Joe Fresh, Walmart's Canadian operation and others.
Immediately following the tragedy, Benetton officials insisted they had not purchased clothes made in the factories. However, photos and other evidence surfaced indicating Benetton products were indeed produced in the shops where workers earned only $38 a month.
In response to the evidence, Benetton said in a statement: "A one-time order was completed and shipped out of one of the manufacturers involved several weeks prior to the accident. Since then, this subcontractor has been removed from our supplier list."
At least two companies has said it will help the victims of the disaster.
Primark, which is based in Ireland, announced it will compensate victims who worked for its supplier, which was located on the second floor. Loblaw, which owns Joe Fresh, also offered compensation and support. Both companies are owned by the Weston Family.
-Noel Brinkerhoff
To Learn More:
Bangladesh Disaster: Primark Payouts for Victims (Sky News)
Tears and Rage as Hope Fades in Bangladesh (by Jim Yardley, New York Times)
If Benetton Wasn't Using the Bangladesh Factory Where 377 Died, Why Are These Shirts in the Rubble? (by Zachary M. Seward, Quartz)
RMG Units at Rana Plaza Listed Global Brands as Buyers (by Sajjadur Rahman and Sarwar A. Chowdhury, Dhaka Daily Star)
Big Clothing Brands Rejected Bangladesh Factory Safety Plan (by Julhas Alam and Kay Johnson, Associated Press)
Bangladesh Building Collapse: Anger amid Desperate Search for Survivors (by Syed Zain Al-Mahmood, Jason Burke and Simon Neville, The Guardian)