EU to Allow Sale of Roundup Herbicide an Extra 18 Months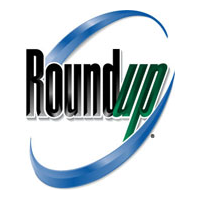 By William Dotinga, Courthouse News Service
A peeved European Commission said Wednesday that it has no choice but to extend approval of the herbicide glyphosate through 2017, after EU member states failed to either approve or ban the chemical.
Glyphosate is the active ingredient in Monsanto's Roundup and dozens of other herbicide brands on the market. But the poison — which Monsanto claims is "safe enough to drink" has been linked by environmentalists to a variety of ills, including cancer in farmers, the plunge of the monarch butterfly population in North America, and the devastation of pollinator insects critical to food supplies worldwide.
The European Union's current approval of glyphosate was set to expire on June 30. Had that happened, manufacturers would have been given six months to phase out products containing the chemical.
However, a lack of consensus among the now-27 member states — including two votes earlier this month that failed to produce a majority decision — left the commission with a single choice as the EU's executive body: extend glyphosate's license for another 18 months in hopes that the member states will make a unified decision.
"Despite repeated efforts from the commission to address concerns expressed about the reapproval of glyphosate, member states were not prepared to take responsibility for a decision," the commission said in a statement.
Opinion in the EU regarding the safety of glyphosate has been sharply divided since 2015, when the World Health Organization classified the chemical as a probable carcinogen. Months later, however, the European Food Safety Authority said it had found the chemical perfectly safe for use on food crops.
The commission said the temporary approval will allow the European Chemicals Agency to weigh in on the safety of glyphosate. That agency's decision is expected sometime in 2017.
Meanwhile, the commission had also urged member states to restrict the chemical's conditions of use, including a ban on a co-formulant from glyphosate-based products, scrutiny of pre-harvest use and minimized use of the chemical in parks and playgrounds — to no avail.
"The commission regrets that member states have not yet been able to agree to these restricted conditions and will direct the necessary efforts to have them adopted as soon as possible," the commission said.
To Learn More:
UN Report Links California's Favorite Herbicide, Monsanto's Roundup, to Cancer (by Ken Broder, AllGov California)
After 8 Years of Delay, EPA Finally Agrees to Test Dangers of Monsanto's Favorite Pesticide (by Steve Straehley, AllGov)
Toxic Pesticides Banned in Other Countries Continue to be used in U.S. (by Noel Brinkerhoff, AllGov)