Ecuador Government Publishes Book about CIA Intervention in its Country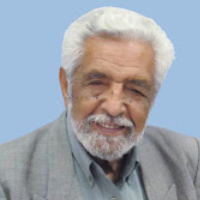 Jaime Galarza Zavala
The government of Ecuador wants its citizens to know all about the dirty tricks that the Central Intelligence Agency (CIA) engaged in during the 1960s in their country. To this end, the Ecuador Foreign Ministry has published and distributed copies of the book The CIA Case Against Latin America (pdf), written by Philip Agee, Jaime Galarza Zavala and Francisco Herrera Arauz.
Agee is a former CIA officer who exposed the spy agency's clandestine operations in Latin America from 1960 to 1968 in his own book, Inside the Company: CIA Diary, published in 1975.
A political activist, Galarza was one of an estimated 120 Ecuadorans who were imprisoned and interrogated by the government with the assistance of CIA operatives. The spy agency claimed that Galarza was a guerilla in the Dominican Republic, an accusation he has long denied.
Ecuador's foreign minister, Ricardo Patiño, has said his agency printed the authors' book, in both English and Spanish, to not only educate people about previous CIA schemes, but current ones.
"These secret policies continue in Latin America today," Patiño said, according to TeleSur. "Nothing that Philip Agee denounced as CIA actions in the past have been discarded by the espionage seen in the present."
Agee served in Ecuador from 1960 to 1963, during which time the CIA plotted to overthrow two presidents. The agency also went so far as to spy on local political organizations and plant bombs in front of churches and other locations to frame leftist groups, according to Agee.
-Noel Brinkerhoff
To Learn More:
Ecuador Alerts Public to CIA Actions Across the Continent (Telesur)
The CIA Case Against Latin America (by Philip Agee, Jaime Galarza Zavala and Francisco Herrera Arauz, Ministry of Foreign Affairs and Human Mobility) (pdf)
Ecuador, 1960 to 1963: A Textbook of Dirty Tricks (William Blum)