China Cuts Rare Earth Minerals Exports; Mine in California Reopens after 8 Years
Thursday, December 30, 2010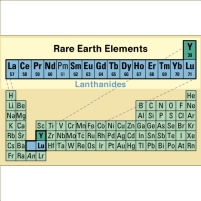 Molycorp has raised $500 million since last July to upgrade its 1950s-era facilities at Mountain Pass. It continues to seek more financing.
The company hopes to produce 20,000 tons a year of nine of the 17 rare earths by mid-2012.
The Congressional Research Service estimates that the United States holds 13% of the world's reserves of rare earth elements, but mines nothing. China has 36% of reserves, but is responsible for 97% of the world's production. Another 19% of reserves are located in Russia.
-Noel Brinkerhoff