Bush Administration Considered Pakistan's Spy Agency a Terrorist Organization
Wednesday, April 27, 2011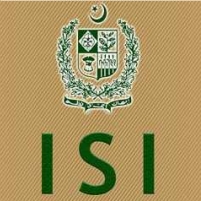 Documents from 2007 relating the American Guantánamo prison operation contained references to the Directorate of Inter-Services Intelligence (ISI) of Pakistan, in which anyone working for or connected to it should be considered a potential terrorist or insurgent, according to U.S. government analysts.
To be sure, the ISI played a central role in supporting the Taliban before and after it took over the government of Afghanistan in 1996. Known as "a kingdom within a state," the ISI is said to have a network of at least 10,000 soldiers, spies and intelligence officers, not including informers.
Suspicions about the loyalty of the ISI were publicized last year when five families of those killed or injured in the 2008 Mumbai terrorist attacks sued in American court, claiming Pakistani intelligence operatives helped carry out the assaults that left 166 people dead and more than 300 wounded.
-Noel Brinkerhoff