Are U.S. Torturers Above the Law?
Friday, December 12, 2014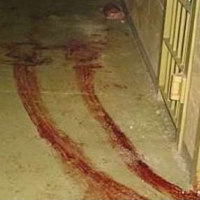 The publishing of the Senate Intelligence Committee's report on torture practices by the Central Intelligence Agency (CIA) has raised the issue of whether agency employees who participated in or ordered the mistreatment could wind up being prosecuted for their actions overseas.
President Barack Obama has made it clear that he wants no part of a criminal case that would haul CIA officials before a federal judge and jury to punish those responsible for the waterboarding and other gruesome activities documented in the Senate report.
But these individuals could, in theory at least, be brought to justice under international law if they traveled to Europe and were arrested. Such prosecution could be performed by the International Criminal Court, The New York Times reported.
But that kind of case has political implications for European leaders, who would run the risk of straining relations with Washington, DC over bringing charges against CIA workers or contractors.
"If I am someone implicated in the torture report, I am thinking twice about traveling to Europe anytime soon," Steve Vladeck, a law professor at American University in Washington, told the Times. "It puts those governments in a sticky position if someone who is accused of torture presents themselves on that country's soil."
The U.S. is obligated under the International Convention on Torture to investigate any U.S. citizen accused of torturing someone, and the United Nations high commissioner for human rights, Prince Zeid Ra'ad Zeid al-Hussein, said he welcomes the prosecution of CIA personnel who either ordered or carried out the torture against detainees.
"The convention lets no one off the hook — neither the torturers themselves, nor the policy-makers, nor the public officials who define the policy or give the orders," said the commissioner in a statement.
-Noel Brinkerhoff
To Learn More:
Americans Involved in Torture Can Be Prosecuted Abroad, Analysts Say (by Somini Sengupta, New York Times)
Justice Department Will Not Reopen Torture Inquiry (by Kevin Johnson, USA Today)
USA and Torture: A History of Hypocrisy (Human Rights Watch)
Is George Bush Guilty of War Crimes...and Who Cares? (by David Wallechinsky, Huffington Post)
Bush Admits to Breaking U.S. Anti-Torture Law…but No Prosecution Planned (by David Wallechinsky and Noel Brinkerhoff, AllGov)