Accused Torture Contractor Sues Abu Ghraib Torture Victims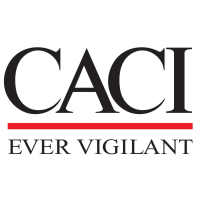 Having defeated its accusers in court, CACI International is now suing the Iraqis who claimed the company was involved in their torture at the infamous Abu Ghraib prison during the U.S. occupation last decade.
CACI convinced a judge last month to throw out the lawsuit by four Iraqis after it was determined that the U.S. District Court in Alexandria, Virginia, lacked jurisdiction because the alleged abuse occurred overseas.
The contractor now wants the plaintiffs to pay for $15,580 of its legal expenses, which largely relate to depositions CACI took.
Lawyers for the plaintiffs oppose the move, saying in a court filing that their clients "have very limited financial means, even by non-U.S. standards, and dramatically so when compared to the corporate defendants in this case."
Baher Azny, legal director for the Center for Constitutional Rights, which is working on the case, told Common Dreams: "Given the wealth disparities between this multi-billion dollar entity and four torture victims, given what they went through, it's surprising and appears to be an attempt to intimidate and punish these individuals for asserting their rights to sue in U.S. courts."
But Michael T. Kirkpatrick, an attorney with the nonprofit advocacy group Public Citizen, told The Washington Post that a bill of costs is standard court procedure.
In their lawsuit against CACI, the plaintiffs claimed the contractor was part of a conspiracy to subject them to "electric shocks; repeated brutal beatings; sleep deprivation; sensory deprivation; forced nudity; stress positions; sexual assault; mock executions; humiliation; hooding; isolated detention; and prolonged hanging from the limbs."
The plaintiffs were released without charges, but have continued to suffer severe physical and psychological effects from their torture.
Their lawyers plan to appeal their case this fall, arguing that a U.S. corporation operating in a U.S. military prison, even if located overseas, should be subject to U.S. law.
-Noel Brinkerhoff
To Learn More:
CACI Seeking Payment from Former Abu Ghraib Prisoners (by Marjorie Censer, Washington Post)
Abu Ghraib Torture Victims Sued by Their Torturers (by Sarah Lazare, Common Dreams)
Al Shimari v. CACI et al. (Center for Constitutional Rights)
U.S. Security Company Seeks Dismissal of Abu Ghraib Torture Charges because Victims were not Allowed to Leave Iraq (by Noel Brinkerhoff and David Wallechinsky, AllGov)
Private Contractor Torture Cases Given Go-Ahead by Federal Court (by Noel Brinkerhoff, AllGov)