Wheat Bread Sales Top White Bread for First Time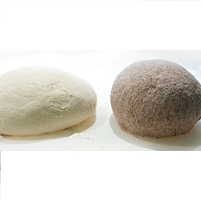 (photo: Austin Food Journal)
For the first time in consumer history, Americans are buying more wheat bread than white bread. From July 2009 to July 2010, sales of wheat bread increased 0.6%, totaling $2.6 Billion, while white bread sales declined 7%, to $2.5 billion.
Americans seem to be turning to wheat bread for its healthier, nutritional value.
Declining sales of white bread have hurt long-time producers like Sara Lee, whose sales dipped 10% from last year. The company is reportedly up for sale. Other brands that are hurting include Hostess' Wonder Bread, down 5 percent to $220 million, and Bimbo's Stroehmann, down 6% to $116 million.
-Noel Brinkerhoff