Weak Economy Forces Tooth Fairy to Cut Back on Payouts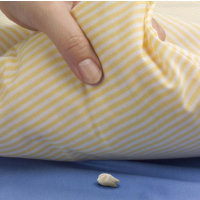 (photo: Guillermo Lobo, Getty Images/Istockphoto)
Times are tough not just for parents but kids too, especially those looking to make a buck off their teeth.
Practical Money Skills, a financial literacy website, says the going rate by the Tooth Fairy these days has declined for the second year in a row. It says the average amount of money left under a child's pillow in exchange for a tooth is $3.19 so far this year. That amount is down from $3.43 last year and $3.70 in 2013.
The most common gift is a one-dollar bill, which is left by 32% of the parents. Five percent of children receive $20 or more for a tooth, while 10% of kids find nothing under their pillow. Perhaps not surprisingly, parents with higher incomes (more than $75,000 per year) leave about 13% more to their children than the going rate.
Practical Money Skills also says fathers tend to be more generous than moms when playing Tooth Fairy, leaving $3.63 versus $2.87, respectively.
Regionally, parents in the Northeast are the most generous Tooth Fairies, leaving an average of $3.56, compared with parents in the Midwest ($3.13), West ($3.09) and South ($3.07).
-Noel Brinkerhoff
To Learn More:
What's the Going Rate for a Tooth in America? (Practical Money Skills) (pdf)