U.S. Mortality Rate Declines after Unusual 2015 Jump
Wednesday, August 10, 2016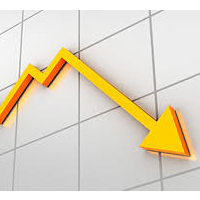 (graphic: Getty Images, iStockphoto)
By Sabrina Tavernise, New York Times
WASHINGTON — The death rate in the United States declined in the first quarter of this year, preliminary data show, a return to normal for a crucial health measure that showed a rare increase in 2015.
The data from the National Center for Health Statistics were estimates based on all death records received by the center as of June 19, and could still change. Even so, they came as a relief to researchers, who had been taken aback by a rise in the nation's death rate in 2015, an event that has happened only a few times in the past 25 years.
The mortality rate — a measure of deaths per 100,000 people — is a key indicator of the health of the nation. It almost always declines, driven by improvements in medical care and healthier living through diet and exercise.
But in 2015 it went up, propelled in part by an increase in mortality from drug overdoses, which have been rising since the 1990s. A flattening of the mortality rate from heart disease, one of the single-biggest causes of death, meant that rises in the death rate from drugs were no longer being offset. Last year was the first time since 1993 that the death rate from heart disease did not decline.
But in the first quarter of 2016, the death rate from heart disease resumed its decline, dropping to 177.8 per 100,000 from 188.5 in the first quarter of 2015. That helped push overall mortality down to 772.3 deaths per 100,000 people in the first quarter of 2016, down from 800.9 in the same quarter of 2015.
"This is good news, given that there was an increase in mortality in 2015," said Andrew Fenelon, assistant professor of health administration at the University of Maryland. "Maybe the 2015 increase was a quick blip, and the trend of decline will continue."
Death rates for diabetes and for chronic lower respiratory disease were also lower in the first quarter of this year compared with the first quarter of last year. It was too early for reliable estimates for drug deaths, though Fenelon said he would not be surprised if that rate continued to rise.
The death rate for chronic liver disease and cirrhosis, illnesses that had been rising among less educated Americans, were flat for the entire population in the first quarter.
"It is promising that the death rate is lower," Farida Ahmad, a statistician at the National Center for Health Statistics, said of the overall numbers. "The 2016 numbers are looking more like the 2014 numbers."
To Learn More:
Drop in Mortality Rate Seen in Massachusetts after 2006 Adoption of Health Law that Became Model for Obamacare (by Noel Brinkerhoff, AllGov)
U.S. Has Highest Mortality Rate for Newborns of any Industrialized Country (by Noel Brinkerhoff and Danny Biederman, AllGov)