The Big Tampon Tax Debate
Thursday, February 11, 2016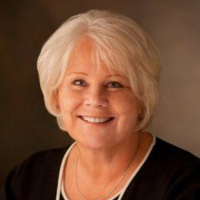 Rep. Susan Duckworth, author of "tampon bill" (photo: Utah Democratic Party)
By Hallie Golden, Associated Press
SALT LAKE CITY (AP) — A Utah committee of all-male lawmakers has voted to keep the sales tax on tampons and other feminine hygiene products despite an international push to remove it.
The members of a taxation forum on Wednesday evening voted 8-3 against removing the tax, saying they want to make the tax system predictable, and subjective variations on what is or is not exempt could do just the opposite.
Governments that make money off the products penalize women for their biology, some say. That perspective has picked up momentum, with at least five U.S. states dumping the taxes.
Pennsylvania and Minnesota are among states that have eliminated the taxes. A handful of other states, including California, have seen similar proposals before their legislatures this year. In Wisconsin, a Democratic lawmaker has proposed providing free tampons in all public buildings.
President Barack Obama said in an interview with a YouTube blogger last month that he had no idea why feminine hygiene products were taxed.
Overseas, Canada removed taxes on the items last year, and British leaders, who have set the tax at the lowest possible level, have considered doing away with it altogether.
Feminine hygiene products should not be considered luxuries but necessities like prescription drugs or food, which most U.S. states do not tax, said Stephanie Pitcher with the Utah Women's Coalition. "Having a period is not a choice for women," she said.
The Utah proposal from Democratic Rep. Susan Duckworth has been dubbed "the tampon bill" by some critics.
"Personal hygiene is a right," she said during the committee meeting. "We're entitled to this."
The bill also calls for making adult incontinence products and children's diapers tax-free. She had hoped that broadening her plan beyond feminine hygiene would get it more support, because all are medically necessary.
The measure could save residents who use those products at least $30 each year in taxes, Duckworth said.
But while it appears to cut taxes, it could actually do the opposite, said Billy Hesterman with the Utah Taxpayers Association. Eliminating the tax might mean lawmakers would raise the overall tax rate.
And the small savings for taxpayers would have a much bigger effect on the state budget, according to estimates from legislative budget staff. It would reduce revenue to the general fund by over $1 million next year.
The fund is already shrinking because of Medicaid costs, Republican House Speaker Greg Hughes said. It also pays for key state programs such as transportation, corrections and health and human services, he said.
With the Statehouse dominated by Republicans, Duckworth knew she was in for a challenge. She said she's not going to give up on the proposal.
"A lot of times it can take two, three or four years, and we have to be persistent and consistent," she said.