Supreme Court's Legalization of Same-Sex Marriage Doesn't Apply to Indian Reservations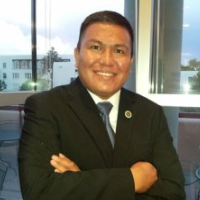 Alray Nelson (photo: Coalition for Navajo Equality)
While millions celebrated the U.S. Supreme Court's ruling legalizing same-sex marriage, some of those living Indian reservations did not join the party. Tribes representing nearly a million American Indians have laws prohibiting or not recognizing gay marriages on their reservations and Supreme Court rulings don't apply there.
Of the 566 tribes in the United States, only about a dozen recognize same sex marriage, according to Fronteras.
Those that prohibit same-sex couples from marrying include the nation's two largest tribes: the Cherokee and the Navajo. The Navajo adopted the Dine Marriage Act (pdf), which prohibits and refuses to recognize same-sex marriage, in 2005.
Tribal members Alray Nelson and Brennen Yonnie may challenge the legality of the Dine Marriage Act in the Navajo Supreme Court. "We can, yes, remove ourselves from our community and go get married like say in a city in San Francisco or in Albuquerque or let's say we go to a local border town like Farmington or Gallup," Nelson told Fronteras' Laurel Morales. "But that's not our community. That's not where we're from. Our songs and those prayers we were both raised with as traditional young people is located here. The ceremonies are conducted here." Nelson is the lead organizer for the Coalition for Navajo Equality, which has been working for same-sex marriage.
The U.S. Supreme Court's ruling doesn't override tribal laws because the tribes are not parties to the U.S. Constitution. But Lindsay Robertson, director of the Center for the Study of American Indian Law and Policy at the University of Oklahoma, told Fronteras that the U.S. Bill of Rights does extend to tribal jurisdictions through the Indian Civil Rights Act of 1968 (pdf). A challenge to tribal laws could be made under that law, but the challenges would have to come in each tribal court.
-Noel Brinkerhoff, Steve Straehley
To Learn More:
Supreme Court Ruling on Same-Sex Marriage Doesn't Apply To Tribes (by Laurel Morales, Fronteras)
Handful of Native American Tribes Dig in Against Gay Marriage (by Jonathan Drew and Felicia Fonseca, Associated Press)