Study Suggests Liberals Live Longer than Conservatives; Independents Longer than Democrats and Republicans
Tuesday, February 03, 2015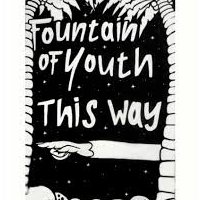 (graphic: Maureen McMahon, redbubble.com)
The secret to longevity might just lie in one's political affiliation or ideological viewpoint.
A new academic study published in the Journal of Epidemiology & Community Health says liberals live longer than conservatives in the United States.
Looking at the death records of 32,000 adults, researchers found those who identified as conservatives (and moderates as well) were 6% more likely to die during the study period, which covered 15 years.
The results were surprising because earlier studies have consistently shown that Republicans claimed to be healthier and happier, which often is accepted as a key indicator of longer life. That finding was made in the new study as well.
Previous studies have also determined that communities that have high Republican or conservative election turnouts usually have lower death rates, according to USA Today.
Party affiliation was examined in the new study, too, and there it showed independents lived longer than Republicans and Democrats, whose death rates were similar.
The study was performed by Roman Pabayo and Ichiro Kawachi at Harvard University and Peter Muennig at Columbia University.
-Noel Brinkerhoff
To Learn More:
Political Party Affiliation, Political Ideology, and Mortality (by Roman Pabayo, Ichiro Kawachi and Peter Muennig, Journal of Epidemiology & Community Health)
Surprising Study: Liberals Might Outlive Conservatives (by Kim Painter, USA Today)
Why do Religious Conservatives have Higher Divorce Rate? Early Marriage and Poverty (by Noel Brinkerhoff, AllGov)